"...he that is not against us is for us" Lk.9:50
Links to other Bible Believers Home Pages
[These web pages are not under the control of FREIE VOLKSMISSION Finland]
---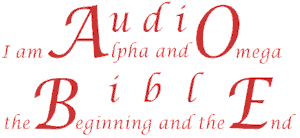 The King James Version of the Bible narrated by Alexander Scourby online!
---

Dedicated to the continuing worldwide ministry of William Marrion Branham
- The Only Believe Magazine -
Believers International
PO Box 1000
Elizabethton, TN  37644-1000

E-mail: editor@onlybelieve.com
---

Bible Believers Association

Church Address:
A. L. Collis Building 556 Topsail Road
St. John's, Newfoundland, Canada
Sunday: 11:00 AM and 6:00 PM
Wednesday: 7:30 PM

Mailing Address:
9 Oxford Crescent
Mt. Pearl, Newfoundland, Canada AIN 2X6
Phone: 709 - 747 - 1246
Fax: 709 - 747 - 2873

E-mail: info@biblebelievers.org
Read Gordon Lindsay's book "William Branham - A Man Sent from God" online!
General index • Photo Album • Highlights In The Life Of William Marrion Branham
---

Cloverdale Bibleway
18603-60th Ave
Surrey, BC, Canada
V3S 7P4
This site contains e.g. an entire Audio Library of William Branham's Sermons on Internet.
Listen to LIVE or archived broadcasts of church services!
---
Prayer Requests • Deep Calleth to the Deep etc.
---
Real Audio Quotes • Message Music etc.
---


Bible Stories with Audio - Multimedia - Gospel Music.
---
Visit The Gospel Tape Ministry's site for listings of Brother Branham's ministry on cassette and in book form.
Listen to New Zealand Sunday Services!
---
---

This site contains information relating to the availability of Brother Branham's sermons in printed form, on audio cassettes or on CD:s and now also of THE MESSAGE 2001 VGR SOFTWARE PACKAGE.
The complete text of Brother Branham's ministry can also be viewed and searched over the Internet visiting Voice of God Recordings home site.
Voice of God Recordings, Inc. is the franchise holder of the tape recorded sermons of William Marrion Branham.
---

Postfach 905 • D-47709 Krefeld
Free people´s mission Krefeld Inc. • P.O. Box 905 • D-47709 Krefeld • Germany

volksmission@gmx.de
Freie Volksmission Krefeld focus on the PRESENT Truth - what God is doing NOW!

Video summary of the services on the first weekend in Krefeld!
---
This site www.markkuvuori.net contains e.g. writings by Markku Vuori (in finnish language!). Now also the book: "The Sheep of My Pasture" online!

mv@markkuvuori.net
---